I Can Sell My Home – Why Do I Need You?
Homes for sale by owner, or FSBO, are commonly seen when a homeowner wants to maximize their profits by not having to pay a real estate agent's commission. A home sale by owner option sounds like it could be a great deal for the seller. The home owner will be doing all of the work in the transaction and marketing the property themselves to save a few bucks. Statistics show that selling your home with the assistance of a professional real estate agent will garner you a higher profit, enough to cover any commission and get you a higher asking price! According to the National Association of Realtor®'s 2016 Profile of Home Buyers and Sellers, the average FSBO sales price was $185,000, while the average price for a home represented by an agent was $245,000. That's a difference of $60,000!
Houses for sale by owner leave a seller to do the negotiating. You'll be relying on your own skill to finalize a contract, leaving yourself open to potential legal problems and a smaller profit when all is said and done.Why would you want the risk?
5 Things to Consider when FSBO:
Marketing
Sticking a sign in your yard is not marketing. How are you going to get prospective buyers to find your home? How do you promote your house online? Which websites should you use? How do you put your property on them?
Pricing
How much is your home worth? Do you know what other similar houses in your area have sold for? What's the average days on the market for a similar house as yours? Is your home overpriced? The danger in overpricing a home is that it will sit on the market and buyers will wonder why.
Estimating Costs
What closing costs are you required to pay? How about legal fees? What about taxes and insurance? Most for sale by owner sellers will not realize the costs associated with selling their property. It could be quite costly.
Showings and Open Houses
Do you work during the day? Who will be there to show your home to an interested buyer? FSBO sellers don't realize how exhausting it can be to set up showings. Are the potential buyers qualified to buy your home? Do you want to waste your weekends hosting an open house for potential buyers? How will they know you are having an open house? Buyers can get uncomfortable with a seller hanging around during the showings and open houses. They may not feel comfortable critiquing the home in front of you.
Paperwork
Unless you have a background in contracts or law, you might want to leave the paperwork to the pros. The closing process can entail more than 20 pages of complicated paperwork. When was your home built? Did you disclose to your potential buyer that there may be lead based paint in it? Are you liable if you do not and something happens? What about carbon monoxide or radon? Did you have all of your repairs you negotiated in writing? Were they signed and dated? What about an appraisal? An inspection? The title and deed? Are you legally required to fill out a seller's disclosure? Did you? Are there any other documents you need to provide?
Selling Process
Step 1 – Choose a Listing Agent
A listing agent will represent you and will be looking out for your best interests. Interview agents and meet with at least three agents. Ask questions about your listing agreement,including the length of time the home will be listed, what type of marketing will they do and what the estimated costs will be. Add a period after Make sure that you hire someone that you like and that will do a great job. You will be working with them closely over the duration of the listing and will want to communicate with someone that you enjoy to be around.
Step 2 – Pricing Your Home
A seller's biggest mistake is to overprice a home. When I price a home I use a comparative market analysis report which looks at your home area, condition, type of home and what other comparable homes sold for recently to get you a great idea of what price we can sell your home for. We will need to consider whether your market is hot or cold and price according to the current market.
Step 3 – Preparing to Sell Your Home
You need to prepare your home for sale by cleaning, decluttering and making some put off repairs. If the home is vacant you may also want to consider hiring a professional stager to stage your home, where they would furnish your house for a cost during your listing. It gives buyers a better idea of how each room will be used. If you're selling a home where pets live you may need to make alternate plans for your pets during showings or open houses.
Step 4 – Marketing Your Home
Your agent should be Marketing and Advertising the home and be able to identify and promote the selling points and choose advertising words to sell. You will want to consult and approve your agent's marketing campaign.
Step 5 – Show Your Home
Your home will show better if you sell in spring than sell in winter. You only get one chance to make a good first impression. Make sure your home is clean and the clutter is gone. Have an open house strategy to drive buyers into your home. If they do not come to see it, they will not buy it.
Step 6 – Receive Offers and Negotiate
After we show your properly marketed home to buyers, hopefully they will be sending us purchase offers. An offer is a contract to buy your home stating multiple things such as the price they want to pay for the property, the types of contingencies, such as a home inspection and other legal disclosures. When you receive an offer you're going to see the real value of a good agent. Even if you receive a lowball offer, we can help negotiate by issuing a counter offer. Don't ignore offers. If we priced your home right, prepare yourself for multiple offers.
Step 7 – I want a Lawyer!
YAAA! We accepted an offer! Now what? We will open escrow and order a title policy. I will help take care of all of the earnest money deposit to security deposit, work with the buyer on their financing, work with the buyer on their inspection schedules and much, much more! You're going to want to make sure you have a great agent helping you through this process. We will make sure we do all of the work and keep you updated on the progress throughout the process.
Step 8 – Appraisal & Inspection
The buyer's bank or lender will need to send an appraiser out to your home to get a value of it for lending purposes. This is an appraisal. The bank wants to make sure that their buyer is paying a fair price for the home. You want to make sure to clean the house the day before the appraiser arrives. They are valuing the home. We want to make sure it appraises for the value of the agreed upon purchase offer price. Besides getting ready for the appraiser we will need to get ready for the home inspector. The home inspector will need to have access to multiple parts of your home so it needs to be accessible. Common areas of inspection are the roof, basement and living area. You can ask your agent to provide you with a home inspection checklist so you will know which items an inspector will want to see.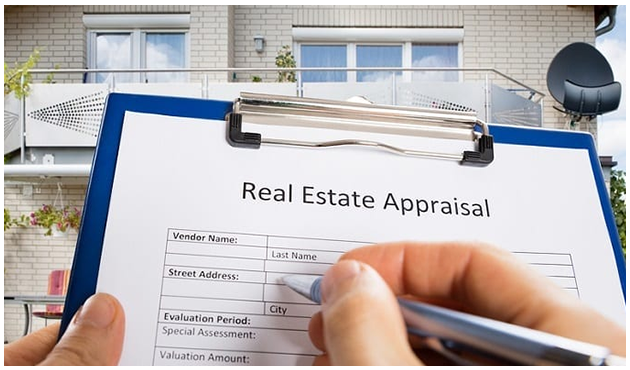 Step 9 – Negotiations
I have never seen a blank inspection report. Amazingly inspectors will always find something in your home that needs to be fixed. You will want a quality agent to negotiate on your behalf of what repairs we will make and what we will not. We do not need to accept a buyer's request for repairs but buyers can also cancel the contract. We can negotiate multiple things such as repairs, credit or sellers assist.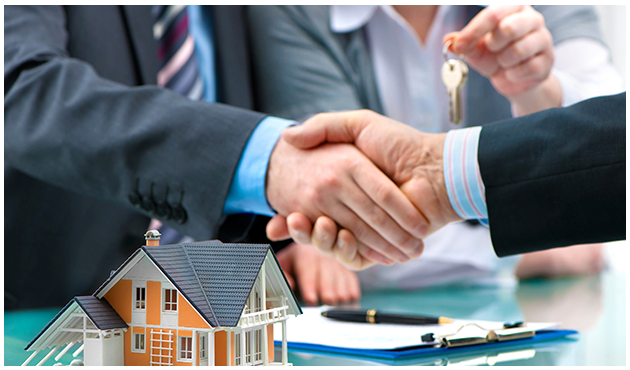 Step 10 – Closing the Deal
Your closing date has arrived. The title process is complete, the negotiated fixes from the inspection are complete. Its time to collect your check. We will meet together and sign all of the necessary legal documents and transfer ownership of your property to the new home buyer.